5 SAFEST CARS FOR TEENAGE DRIVERS

It's that time of year when all the kids go back to school. If you're the parent of a teenager, they might be ready to drive themselves for the first time. One major thing that lingers in the minds of all parents is the safety and wellbeing of their children, so the idea of them driving around alone may be daunting. Teenagers are new on the roads, and often this lack of experience can lead to fender benders and other mishaps.
You may have already done some research about safety and reliability, but we are here to answer the overarching question "Which car is best for teenage drivers?" Luckily, there are a wide array of new safety and driver assistance features available to give them a little extra help, and give you a little more peace of mind.
WHICH SAFETY FEATURES TO LOOK FOR
Don't worry, our automotive experts have assembled a comprehensive list going through some of the best Mazdas for your new driver. Driver-assist technology allows us to be more connected and advanced than ever, and this makes driving increasingly safer for your teenager.
Mazda is among the best of the best when it comes to selecting the safest car for your teen. In 2020, Mazda received the most IIHS Top Safety pick awards out of any automaker. These titles indicate that a vehicle received good reviews on all crash tests from a variety of angles, making these choices supremely protective. The repeated success in the crash tests demonstrates a pattern of reliability when it comes to judging Mazda as an automaker. This manufacturer is offering some of the most advanced technology seen to date, including Blind Spot Monitoring and Traction Control that help you stay safer. When it comes to selecting the safest car for your teen, it doesn't get much better than Mazda.
We're all just trying to look out for our loved ones, and that includes finding them the best starter car for their teenage lifestyle. Here is our list of the 5 safest Mazda cars and SUVs for teenage drivers.
2020 MAZDA CX-3
STARTING AT: $22,040
View Inventory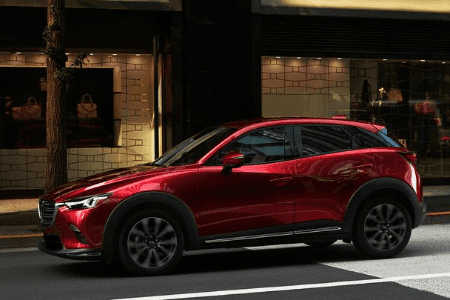 This model was an IIHS Top Safety Pick, excelling in all crash testing categories. The 2020 Mazda CX-3 is the perfect choice for your new driver. The Side Impact Door Beams that come standard on this model will protect all passengers in the event of a hit from either side, absorbing the blow. The Traction Control System that comes on the 2020 CX-3 allows you to have superior control over the vehicle by preventing slips. Additionally, Blind Spot Monitoring allows you to be more aware of your surroundings when behind the wheel by alerting you of any cars or objects lingering in your blindspot.
2020 MAZDA CX-5
STARTING AT: $25,190
View Inventory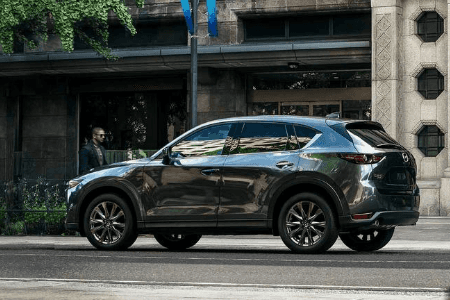 The CX-5 was another 2020 IIHS Top Safety Pick, as it performed well under pressure during the various crash tests. The 2020 CX-5 offers Smart-City Brake Support that helps you avoid fender-benders when stuck in tight traffic. It automatically applies the brakes to ensure that you keep an adequate distance from the car ahead. Off-Road Traction Assist allows you to maintain better control, even in rough conditions. This feature is perfect for the teen who likes to be a little adventurous on the weekends. You won't have to worry about them slipping around in the mud.
2020 MAZDA6
STARTING AT: $24,100
View Inventory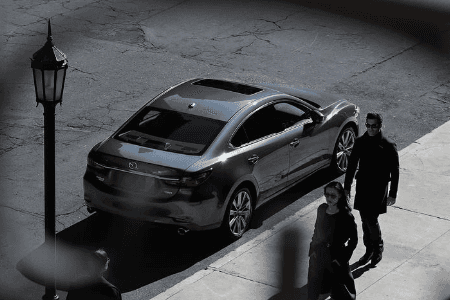 Another IIHS Top Safety Pick, the 2020 Mazda6, tackled all the crash tests with ease, plus, it has all of the driver-assist features you want for your inexperienced teen. Mazda Radar Cruise Control with Stop and Go prevents you from accidentally following too closely when flying down the highway. It automatically applies the brakes to maintain a safe distance from the vehicle in front of you. Lane Keep Assist allows you to more effectively stay the course by alerting the driver when the system senses that the car is straying away from the center of the lane.
2020 MAZDA3
STARTING AT: $21,500
View Inventory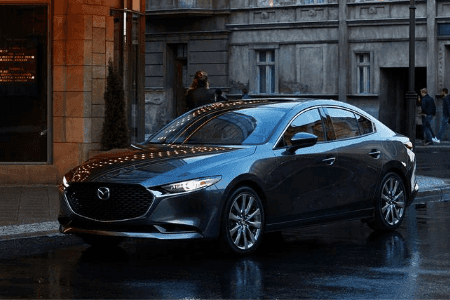 Following the pattern of excellence that Mazda has established, the 2020 Mazda3 was also a Top Safety Pick. It demonstrated superior collision protection. The Active Driving Display is also immensely informative, as it shows you all the necessary safety information you'll need on your drive with minimal looking away from the road. The Rear Cross-Traffic Alert also helps to keep you aware of your surroundings. It notifies the driver of potential dangers in your rear-bound path that you might not have seen or noticed otherwise.
2020 MAZDA CX-9
STARTING AT: $33,890
View Inventory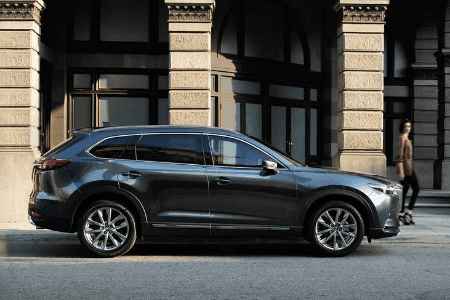 Last but not least, the 2020 CX-9 is also an IIHS Top Safety Pick! It stood up to rigorous crash testing and demonstrated that it can protect its passengers effectively. The i-Activsense suite of safety features has you covered. This suite includes High Beam Control that provides incredible visibility when driving at night. It also provides Traffic Sign Recognition that can identify traffic signs, which displays directly on the dash, so your teen won't have to look away from the road.
FINDING THE SAFEST CAR FOR YOUR TEEN
Mazda has demonstrated its focus on safety with these new 2020 models. All of our picks were even confirmed by the IIHS to be safe and secure. Nowadays, many of these driver-assist features are available across the board, but these models particularly excel in safety. Browse our online inventory and see which sedan or SUV best suits your needs. When you find the perfect starter car for your teen, we offer free delivery at no cost to you!